Brighten Homes Residential Cleaning Service.

Call us today! Ask for Trisha Phone: 503-705-8096
Email: brightenhomes@hotmail.com

EMAIL LINK!
---
Welcome to the Brighten Homes webpage! Celebrating our upcoming 21st anniversary
of cleaning homes in the West Portland Metro Area!

About us! Brighten Homes Residential Cleaning Service is owned and operated by Trisha and Alex. Besides being
the owners we are also the house cleaners! No strangers or unknown people cycling through your home on cleaning days trying to adjust to an unfamiliar home to clean. Over 20 years of cleaning experience. Most of our clients have been with us for several years and more. We have several clients that have been with us for over 17 years!

So if you are tired of the "Big Cleaning Services" and/or want a more Personal, Conscientious and Dependable service-
Feel free to give us a call for more information or to set up an estimate with us!
References happily available!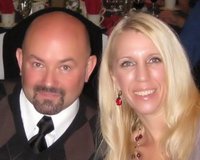 Alex & Trisha, Owners.

What we offer!


All cleaning products and equipment included.
Soft touch diapers as our cleaning cloths.
We use environmentally sensitive products.
Dependable, reliable and honest service.
Basic, regular and deep cleaning, house cleaning.
Weekly, Bi-Weekly, Monthly and One time cleanings,
Move out and Move ins.
Interior and exterior window cleaning.
New Construction Cleaning.
Remodel Clean-up.
ALL AT AFFORDABLE RATES!


Areas we service!

Tualatin (Our home location.)
Lake Oswego, Tigard, Sherwood, West Linn, Charboneau,
SW Portland, Beaverton.
Limited availability for Newberg and Canby.



Call us today for information or to set up your free estimate!
503-705-8096



See what people are saying about us!



Trish & Alex of Brighten Homes have cleaned our family's home since1996. In these 15 years they have become more family friends than contract employees. They have graciously been creatively flexible in meeting the house keeping needs of a family with children, pets and who operate a business in the home. Brighten homes also does our spring window cleaning, performing an excellent window service with the help of Trish and Alex's teenage son's. They do outstanding work in all aspects of their business. Alex has even offered and then performed house hold repairs that he noticed were not being accomplished because of the necessity of travel for our business. Here is and example of the "above the call of duty" attitude of the '. Keep in mind I, personally, would feel awkward to ask this kind favor of a close relative. Trish & Alex have cleaned for our next door neighbors for the past ten years, by our recommendation. Our neighbors use a seasoned, computer in their home because they don't have a personal need for a state of the art computer system. They knew Alex is a bit of technology geek and asked him to repair the computer for them; which he did. As small business owners, who struggle to find enough hours in the day to accomplish the performance needs of our own professional services, it's a Godsend to have thorough, trustworthy family business people we can depend on. Trish and Alex of Brighton come highly recommended by Glenn & Anna Lancaster. by Anna Lancaster, Tualatin, Oregon May 27, 2011


I will vouch for everything in the previous review by Anna Lancaster (who I've never met). Alex & Trisha have been doing an excellent job at cleaning our house and doing fix-it jobs my husband doesn't have time to do. They are reliable, trustworthy, and professional and over the past 14+ years have become wonderful friends! by Sharon Klein, West Linn, OR